Tenders open for Caribou
Minister for Defence Materiel Jason Clare announced the release of the tender to dispose of retired Caribou aircraft.
Mr Clare said that two of the fleet will be reserved for sale to historical organisations that will preserve the aircraft as flying examples of military heritage.
A number of Caribou components will also be made available only to historical organisations and Returned Service Organisations, such as RSL's.
"The Caribou has had a long and distinguished history with the Australian Defence Force," Mr Clare said.
"It was first brought into service in Vietnam and has served with distinction for nearly half a century.
"The aircraft was famous for its ability to take off and land on short and unprepared runways.
"This unique ability allowed the Caribou to play a major role in relief operations both within Australia and internationally.
"Due to the historic significance of the aircraft, we have reserved a number of Caribou components for preservation at RSL's and historical organisations."
During service, the Caribou aircraft were based at RAAF Richmond NSW, RAAF Amberley QLD and RAAF Townsville QLD.
Two of the aircraft have already been presented to the RAAF Museum at Point Cook and the Australian War Memorial.
Interested parties should go to www.tenders.gov.au or contact the Defence Disposals Agency on (02) 9393 2914 for more information.
The closing date for tenders was 1 March 2011.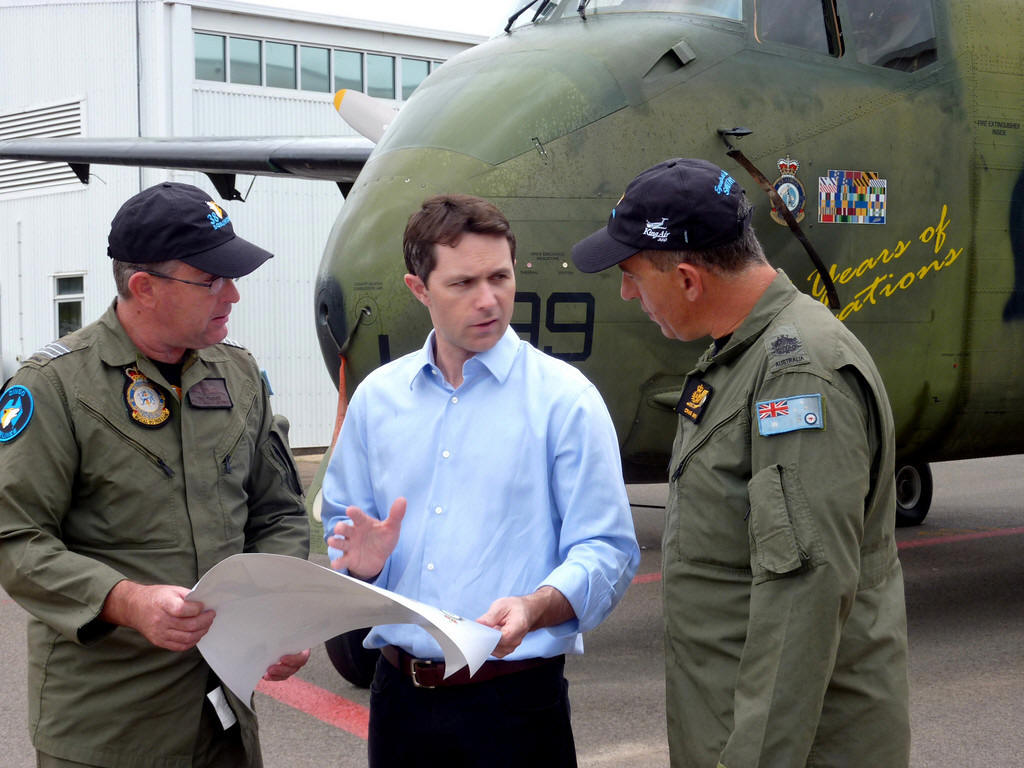 Wing Commander, Anthony Thorpe (left), Minister for Defence Materiel, Jason Clare MP (centre) and Warrant Officer, Craig Smith (right) at the release of the tender to dispose of retired Caribou aircraft.